Ital center s.r.o. is a property maintenance and management company whose goal is to maximise the return on real estate assets and relieve clients from all management aspects. We offer a household maintenance service in order to promptly intervene during common failures thanks to specialised and competent personnel.
In our real estate ad board, you can view properties for rent and sale. Do not hesitate to contact us to view them.
Through the Cronotrade company, we carry out civil, commercial and industrial construction work as well as ordinary and extraordinary building maintenance. In our E-shop ,you can buy construction and home products. The companies we collaborate with are leaders in the sector, real Made in Italy excellence, including LISTONE GIORDANO, COEL, VEIRMASTER and many more.
OUR SERVICES
Ital center also offers a variety of services to ensure the maintenance of your properties, interventions in case of emergencies, management and maximisation of your real estate investments.

REAL ESTATE ADS
Latest rental and sale advertisements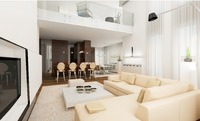 To rent apartment 2+kt 59 m²
ClKollárova, Praha 8 - Karlín Panorama
22 000 CZK/month
For sale apartment 3+kt 92 m²
COndříčkova, Praha 3 - Vinohrady
12 500 000 CZK
CONTACT US
Send us a message and we will get back to you within 24 hours
Francesco: +420.605149757 (IT-EN)
Michele: +420.601560506 (IT)
Zdenka: +420.605145708 (CZ)